About Family History Research in New York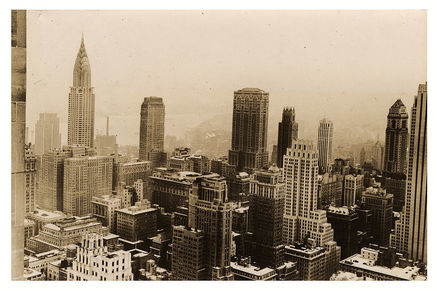 New York is a great place to do research because of the wealth of historical material that can be found at the state's many archives, libraries, and other repositories. Some of New York's best resources for historical research can be found in New York City and at the state capital in Albany. There are many archives and libraries available in both of these cities that would be helpful to your search. In addition to state level archives, records can also be located at the local level at county courthouses, public libraries, churches, town clerks' offices, cemeteries, and local historical societies. Many records are also now available online at a number of great websites like
Ancestry.com
and
FamilySearch
, both of which have searchable databases consisting of billions of records relating to the history of New York.
Records for the entire state of New York can be found at the
New York State Archives
and
New York State Library
in Albany. These records include property deeds, court records, newspapers, local histories, military records, family wills, tax lists, vital records, biographies, and other types of records for all parts of the state. However, many records for New York City are generally kept separate from the state's official holdings in Albany. If your ancestors lived in New York City in the past, it would be worthwhile to visit the
New York City Municipal Archives
and
New York Public Library
at some point during the course of your research. Both of these places house billions of records relating to New York history and genealogy. Their holdings include vital records, immigration records, newspapers, city directories, biographies, and many other types of records.
There are a number of ways to get copies of vital records (birth, marriage, and death certificates) in New York. New York began statewide registration of vital records in 1880, but some cities began registering these events earlier. The New York State Archives has vital records indexes starting in 1880, but doesn't hold copies of the original records. Uncertified copies of vital records can be ordered from the
New York State Department of Health
in Albany. Vital records for the five boroughs of New York City (Bronx, Brooklyn, Queens, Manhattan, and Staten Island) can be ordered from the
New York City Department of Health and Hygiene
and New York Municipal Archives. Birth records are open to the general public for births that occurred at least 75 years ago and for marriage and death records that occurred at least 50 years ago. Access to copies of more recent vital records is restricted to immediate family members.
The
Family History Library
in Salt Lake City, Utah also holds a large collection of historical records relating to the state of New York. This is the largest and most important genealogy collection in the world and is worth a visit to explore the many billions of records that can be found there. Published material consists of books, microfilm, microfiche, and other records for the 62 counties of New York. The Family History Library also has smaller family history centers located throughout the world where you can order microfilm and have these records shipped from Utah to the local area where you live. The library has also transcribed and indexed millions of New York vital, immigration, census, military, and other records which are available to view or download online at
FamilySearch.org
.
---
A Diverse History

New York is widely known for the many great contributions its people have made to the world at large throughout its long history. Native Americans first settled the area more than 12,000 years ago, and over the millennia many other ethnic groups have also made New York their home. New York is a true microcosm of humanity itself with residents originating from every place on earth. This great diversity of people and cultures have made their mark on New York's unique history and heritage and influenced a large number of important fields including publishing, fashion, finance, education, politics, arts, and entertainment.

Native Americans farmed, fished, hunted, and lived in New York for thousands of years before European settlers began arriving in large numbers. Sometime between the 15th and 16th centuries, the Iroquois-speaking peoples of the Mohawk, Onondaga, Oneida, Cayuga, and Seneca came together to form the famous Iroquois League and developed new ways of government, trade, war, and peace. In 1722, the Tuscarora joined this alliance which would then be known as the Six Nations. The Iroquois League created a style of government which later influenced the American Founding Fathers when they drafted the U.S. Constitution. In addition to the Six Nations, the Algonquian-speaking peoples of the Lenni Lenape, Mohegan, and Wappinger were also some of the original inhabitants of the state. Notable Native American leaders from New York have included people such as Hiawatha, John Logan, and Joseph Brant.

The founding of the Dutch colony of New Netherland in 1614 laid the groundwork for New York's special place in world history. Dutch entrepreneurship created the city of New Amsterdam (modern day New York City) within the colony and later become one of the world's most important trading ports and commercial centers. The Dutch were unique among Europeans of the time period in that they were tolerant of people from many different religious faiths and backgrounds. This tolerance created a welcome place of refuge for many people fleeing government oppression and prejudice in their home countries overseas. Many members of the early Dutch community of New Netherland were involved in international trade which helped foster a cosmopolitan atmosphere and diversity that New York still enjoys today. New York residents with Dutch ancestry have included presidents Theodore Roosevelt, Martin Van Buren, and Franklin Delano Roosevelt; politician Peter Stuyvesant; colonist Harmen Jansen Knickerbocker; and industrialist Cornelius Vanderbilt.

During the era of Dutch colonization, French-speaking Belgians known as Walloons and Flemish-speaking colonists also made their way to New York. These groups found safe haven in the colony of New Netherland as they were displaced from their former territories in Europe due to war and political instability. Huguenots fleeing religious persecution in France also came to the colony during the 1600s. The Huguenots were Protestants who were seeking religious freedom, and many of them were highly-regarded craftsmen and merchants who brought their much-needed skills to the colony. All three groups shared a common Protestant faith and hoped to find economic opportunities and religious freedom in the New World. Notable New Yorkers of Walloon and Flemish ancestry have included historical figures such as Willem Usselincx, Pierre Minuit, and Jessé de Forest. Those of Huguenot ancestry have included Governor James DeLancey and colonist Daniel Perrin.

In addition to groups like the Dutch, French, and Belgians, settlers from Great Britain also made their way to New York during the 17th century. The Dutch East India Company had vast international trading networks which the British later benefited from when they seized control of New Amsterdam in 1664 renaming it New York. New York continued to thrive under British rule and attracted new arrivals from all parts of the British Isles including Scotland, Ireland, Wales, and England. Noteworthy New Yorkers with British heritage have included banker J.P. Morgan, poet Walt Whitman, and novelists Edith Wharton and Herman Melville.

New York continued to grow throughout the 1700s, and several waves of settlers came to the state from places like England, Scotland, Germany, and Ireland, The Scots-Irish were one group that came as part of this wave. Most of these colonists were Protestants who originally came from Scotland and settled in the province of Ulster, Ireland starting around 1606. After living for several generations in Northern Ireland, descendants of the Scots-Irish began making their way to the American colonies with a large number of them going to New York. This migration lasted from the mid-1600s up until the time of the American Revolution. Around 1783, after the close the war, the wave of migration picked up again from Northern Ireland and lasted until about 1812.

The largest immigrant group to enter New York during the 1700s was from the Palatinate area of Germany. German immigrants began arriving in New York in 1709. The reasons for the Palatine immigration to New York were many including: war, heavy taxation, religious quarrels, scarcity of land, and a general lack of economic opportunities. Descendants of German Palatine immigrants include industrialist John D. Rockefeller, printer and journalist John Peter Zenger, and General Nicholas Herkimer who served in the American Revolutionary War.

During the mid-1800s, a large wave of Irish immigration began with people fleeing poverty and famine in their home country in hopes of finding security and prosperity in America. They found work as police officers, laborers, farmers, firefighters, politicians, and entrepreneurs throughout New York state. After experiencing hardship in Ireland, the descendants of these hardworking Irish immigrants now enjoy prominence in the highest levels of government, business, the arts, and many other fields. Notable New Yorkers with Irish ancestry include former governors Hugh Carey and Al Smith; actors Matthew Broderick and Jennifer Connelly, and award-winning author Frank McCourt.

Italians started arriving to New York during one of the largest waves of immigration in American history which took place between 1880 and 1920. At this time, more than 4 million Italians immigrated to the United States, many of whom arrived at Ellis Island and made their home in New York city and other parts of the state. Italian-Americans have made significant contributions to New York's history and have included New York governor Mario Cuomo,, New York City mayor Rudy Giuliani, Academy Award winning director Martin Scorcese, and music producer Tony Visconti.

The first wave of Chinese immigrants came to New York around the 1850s, and many of them made their home in the Chinatown neighborhood of New York City. New York's Chinese residents faced many challenges after their arrival to America due to a variety of factors including government policies and discrimination, but over time many were able to build businesses, buy property, and find success in New York. Today, Chinese residents are counted as some as the largest owners of residential and commercial real estate in New York City, a significant achievement in one of the world's most expensive cities, and a substantial climb up the socioeconomic ladder since the Chinese first arrived during the 19th century. Immigration to New York from China still continues to this day, and New York City now has the largest population of residents with Chinese ancestry in the Western Hemisphere. A large number of Chinese-Americans from New York have risen to prominence in both the United States and abroad including fashion designer Vera Wang, actress Lucy Liu, and physicist and Nobel laureate Tsung-Dao Lee.

Jews have made significant contributions to the history and culture of New York and to the world at large. Jews have been living in New York since the time when Congregation Shearith Israel was founded in New York City in 1654. Most Jews arrived in New York, however, during the late 1800s to early 1900s when they left areas of Russia, Poland, Germany, Hungary, and elsewhere to make a new life in America. New Yorkers with Jewish ancestry have included acclaimed musicians George Gershwin and Irving Berlin, author Isaac Asimov, astrophysicist Carl Sagan, and filmmaker Oliver Stone.

African-Americans began living in New York during the time when it was first settled by Europeans in the 17th century. During the 1700s, they made up more than 10% of the state's population. Many famous abolitionists made New York their home during the 1800s including such notables as Frederick Douglass, Sojourner Truth, and Harriet Tubman. During the 20th century, the Harlem Renaissance saw a flowering of African-American arts and culture from the end of World War I through the mid-1930s. African-Americans have made made significant contributions to literature, film, politics, education, and music in New York. From the Bebop jazz of the 1940s and 1950s, to the acclaimed poetry of Langston Hughes, and award-winning authors like Ralph Ellison, New York's African-American community will long be remembered for its great contributions to New York's history and heritage.

Waves of immigration continued throughout the 20th century up to the present day. People with heritage from Puerto Rico, Jamaica, Haiti, the Dominican Republic, India, Egypt, Vietnam, Russia, Poland, Mexico, and many other countries have all found a home in the state of New York. In the year 2000, more than 36% of New York City's residents were foreign-born. So many groups have left behind an incredibly rich cultural and historical legacy in New York, and the state has been the epicenter of many exciting trends and historical events because of the diversity and talent of its people. All of these groups have left behind a wealth of documentation in New York's many archives and libraries, and genealogical research in New York state is very fortunate in this regard.
Immigration to New York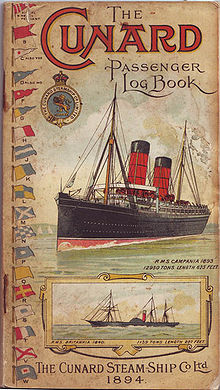 For the past 400 years, New York has been the primary port of arrival for many immigrants seeking a new life in America. During the 1600s, many immigrants came from the Netherlands, England, France, and Belgium. The 1700s witnessed a continued influx of people from England along with new arrivals from
Scotland
, Ireland, and Germany. From 1855 to 1924, during the largest immigration wave in U.S. history, more than 30 million people arrived at the port of New York and were processed at immigration stations like Castle Garden and Ellis Island. The largest groups to arrive during this time period were Germans, Irish, Italians and Eastern European Jews. After World War II, people came from even farther afield from countries located in the Middle East, Caribbean, Asia, Africa, and Latin America.
Records relating to your ancestors' immigration to the USA can be found at a number of repositories in New York including the

National Archives and Records Administration (NARA)
,

New York Public Library, and New York State Archives in Albany. The New York Public Library has a large collection of ships' passengers lists on microfilm, and NARA has naturalization records for many parts of New York state and elsewhere. Websites like Ancestry.com and FamilySearch.org also have large databases of New York immigration and naturalization records that are available to search online.
Many immigrants became naturalized U.S. citizens at courts throughout New York state. Records relating to your ancestors' citizenship can thus often be found at county courthouses when they're not available for download online, or on microfilm at places like the Family History Library, NARA, New York State Archives, New York City Municipal Archives, or New York Public Library. Locating these records can sometimes prove difficult and time-consuming. However, immigration records are some of the most widely used in New York family history research and can provide you with a wealth of detail about your ancestor's life story and origins.
If your ultimate goal is to trace your ancestry beyond New York to your family's place of origin overseas, it is important to first locate the many different types of records that your immigrant ancestors left behind in New York. Records like ships' passenger lists, declarations of intention, naturalization petitions, census records, military records, vital records, obituaries, and cemetery records can often provide you with information about your ancestor's birthplace, names of relatives, and other important information. This will help you narrow down your search parameters when your ancestry search continues overseas. It is generally not possible to locate family records in places like Russia, Germany, Poland, or Italy without first conducting extensive research in the USA.
---
Getting Started with Your Research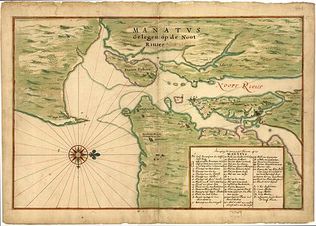 Many people wonder where they should begin with their family history research in New York. If you are new to genealogical research, the first thing you'll need to do is to start building a family tree with the information you already have at your disposal. There are some great genealogy software programs available that will help you get started with this process. Family Tree Maker, Legacy Family Tree, Family Historian, and RootsMagic all make great programs that can help you organize your research.
Get started by first creating a pedigree chart for yourself and family group sheets for your parents, grandparents, and other close family members. You can download free copies of these forms at
FamilySearch.org
and
Ancestry.com.
You can also create these records using a genealogy software program. Family group sheets allow you to record information like family members' birth dates, marriage dates, death dates, burial places, spouses' names, and other information that will be helpful to you as your research progresses. Interview living relatives and take notes about the major events of their lives. Add this information to your family files so that you will have a strong foundation of information as you move forward with your project.
During the initial stages of your research, you can accomplish a great deal using online resources. It is highly recommended that you get subscriptions to websites like Ancestry.com and Fold3.com to help with your ongoing research. Information can also be found online at FamilySearch.org. Many types of records including censuses, World War I draft registration cards, naturalization records, and Social Security Index are available online and will help you put in place the building blocks for the first part of your family tree. Using a combination of online resources along with more traditional archival research at places like the New York State Library and NARA will allow you to create a thoroughly documented family history.
A professional genealogist could also be helpful to your research in New York. With the expertise and knowledge of an expert, you can have someone visit local archives and libraries on your behalf throughout New York state. This is especially helpful if you don't live in the area and don't have ready access to court, land, and many other types of records that can often only be found after a visit to a county courthouse, public library, historical society, or town clerk's office. If you would like a professional genealogist to assist you with your ongoing research in New York and elsewhere, please click
here
.
It is important when carrying out your research that you are thorough in documenting your family tree. Don't overlook the importance of finding your ancestor's siblings, cousins, and other close relatives. Brick walls are often encountered in genealogical research. To get beyond an apparent impasse it is often worthwhile to approach your research holistically. Many researchers who are new to genealogy often just want to get back as far as possible along a direct paternal or maternal family line. However, it is often the death certificates, obituaries, or other records of your direct ancestor's siblings or other close relatives that will provide you with the breakthroughs you are looking for.
---
New York County Records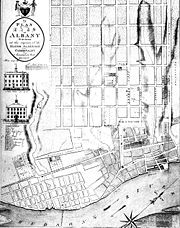 Many New York family records can be found online and at large state level archives and libraries in New York City and Albany. Many millions of records aren't yet available online, though, and many of these are awaiting your discovery at the local level at county courthouses, historical societies, churches, town clerks' offices, cemeteries, and elsewhere in New York. To find these and other records, click on the links below to find more information about the specific counties where your ancestors lived in New York. You'll find information on these pages that will lead you to the specific documentation you're searching for.

It is important to keep in mind when doing research that the names and boundaries of certain counties in New York have changed over the past few hundred years. Your ancestors may have lived on a certain farm in one county and when borders were redrawn records relating to your family history might have been located in another area entirely. When searching for land, court, tax, and other records it is also a good idea to search for these records in adjacent counties. Following is a complete list of New York's 62 counties along with their formation dates, county seats, and names of parent counties.

---
Formation Date

1683

1806

1914

1806

1808

1799

1808

1836

1798

1788

1786

1808

1797

1683

1821

1799

1808

1838

1802

1800

1816

1791

1805

1683

1805

1821

1806

1821

1772

1899

1683

1808

1798

1794

1789

1683

1824

1816

1791

1812

1683

1791

1683

1798

1802

1809

1795

1854

1804

1796

1683

1809

1791

1817

1683

1813

1772

1823

1683

1841

1823


County Seat

Albany

Belmont

Bronx

Binghamton

Little Valley

Auburn

Mayville

Elmira

Norwich

Plattsburgh

Hudson

Cortland

Delhi

Poughkeepsie

Buffalo

Elizabethtown

Malone

Johnstown

Batavia

Catskill

Lake Pleasant

Herkimer

Watertown

Brooklyn

Lowville

Geneseo

Wampsville

Rochester

Fonda

Mineola

New York

Lockport

Utica

Syracuse

Canandaigua

Goshen

Albion

Oswego, Pulaski

Cooperstown

Carmel

Jamaica

Troy

St. George

New City

Canton

Schenectady

Schoharie

Watkins Glen

Ovid, Waterloo

Bath

Riverhead

Monticello

Owego

Ithaca

Kingston

Lake George

Hudson Falls

Lyons

White Plains

Warsaw

Penn Yan

Parent County

Original county

Genesee County

New York County

Tioga County

Genesee County

Onondaga County

Genesee County

Tioga County

Herkimer, Tioga

Washington County

Albany County

Onondaga County

Ulster, Otsego

Original county

Niagara County

Clinton County

Clinton County

Montgomery County

Ontario County

Ulster, Albany

Montgomery County

Montgomery County

Oneida County

Original county

Oneida County

Genesee, Ontario

Chenango County

Genesee, Ontario

Albany County

Queens County

Original county

Genesee County

Herkimer County

Herkimer County

Montgomery County

Original county

Genesee County

Oneida, Onondaga

Montgomery County

Dutchess County

Original county

Albany County

Original county

Orange County

Clinton, Herkimer, Montgomery

Albany County

Albany, Otsego

Tompkins, Steuben, Chemung

Cayuga County

Ontario County

Original county

Ulster County

Montgomery County

Cayuga, Seneca

Original county

Washington County

Albany, Charlotte

Ontario, Seneca

Original county

Genesee County

Ontario, Steuben