Hire a Genealogist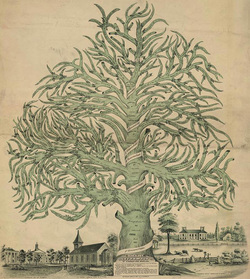 New York Genealogy is a great resource for your ongoing family history research. Many millions of records for New York are not available online, however, and often must be obtained in person from places like county courthouses, town clerks' offices, public libraries, churches, and historical societies located throughout New York. Many interesting records can also be found at the New York State Archives, New York State Library, New York Public Library, and the Family History Library in Salt Lake City. If you need assistance locating records that you don't have easy access to, let the experts at
MyGenealogist.com
help you with your research in New York and elsewhere. With an extensive network of researchers in places like Albany, New York City, and Utah, they are ready to assist you with your research in New York and elsewhere.
There is only so much that can be accomplished online. The internet is a great place to start your research in New York, but if your ultimate goal is to build a well-documented family history over many generations, you will at some point need to visit local archives and libraries in places like New York, Salt Lake City, and elsewhere. There are literally billions of genealogical and historical records in New York that aren't yet available online and may never be. It's hard for many us to travel to archives and libraries in New York, especially when living in another state or even another country. Having a local researcher available to assist with pulling court records, property deeds, vital records, local histories can be a great asset to your ongoing research. Local researchers can help you at the archives and libraries. listed below.
The Family History Library in Salt Lake is another great repository of records and the largest of its kind in the world. The collection houses billions of records for all U.S. States and other parts of the world. Records relating to your New York ancestors can be found at many archives, libraries, historical societies, and government offices throughout the state. There are also many great historical resources available online.
---
New York County Pages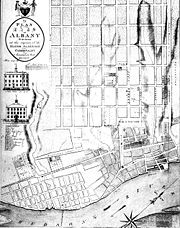 Many New York family records can be found online and at large state level archives and libraries in New York City and Albany. Many millions of records aren't yet available online, though, and many of these are awaiting your discovery at the local level at county courthouses, historical societies, churches, town clerks' offices, cemeteries, and elsewhere in New York. To find these and other records, click on the links below to find more information about the specific counties where your ancestors lived in New York. You'll find information on these pages that will lead you to the specific documentation you're searching for.

It is important to keep in mind when doing research that the names and boundaries of certain counties in New York have changed over the past few hundred years. Your ancestors may have lived on a certain farm in one county and when borders were redrawn records relating to your family history might have been located in another area entirely. When searching for land, court, tax, and other records it is also a good idea to search for these records in adjacent counties. Following is a complete list of New York's 62 counties along with their formation dates, county seats, and names of parent counties.

---
Formation Date

1683

1806

1914

1806

1808

1799

1808

1836

1798

1788

1786

1808

1797

1683

1821

1799

1808

1838

1802

1800

1816

1791

1805

1683

1805

1821

1806

1821

1772

1899

1683

1808

1798

1794

1789

1683

1824

1816

1791

1812

1683

1791

1683

1798

1802

1809

1795

1854

1804

1796

1683

1809

1791

1817

1683

1813

1772

1823

1683

1841

1823


County Seat

Albany

Belmont

Bronx

Binghamton

Little Valley

Auburn

Mayville

Elmira

Norwich

Plattsburgh

Hudson

Cortland

Delhi

Poughkeepsie

Buffalo

Elizabethtown

Malone

Johnstown

Batavia

Catskill

Lake Pleasant

Herkimer

Watertown

Brooklyn

Lowville

Geneseo

Wampsville

Rochester

Fonda

Mineola

New York

Lockport

Utica

Syracuse

Canandaigua

Goshen

Albion

Oswego, Pulaski

Cooperstown

Carmel

Jamaica

Troy

St. George

New City

Canton

Schenectady

Schoharie

Watkins Glen

Ovid, Waterloo

Bath

Riverhead

Monticello

Owego

Ithaca

Kingston

Lake George

Hudson Falls

Lyons

White Plains

Warsaw

Penn Yan


Parent County

Original county

Genesee County

New York County

Tioga County

Genesee County

Onondaga County

Genesee County

Tioga County

Herkimer, Tioga

Washington County

Albany County

Onondaga County

Ulster, Otsego

Original county

Niagara County

Clinton County

Clinton County

Montgomery County

Ontario County

Ulster, Albany

Montgomery County

Montgomery County

Oneida County

Original county

Oneida County

Genesee, Ontario

Chenango County

Genesee, Ontario

Albany County

Queens County

Original county

Genesee County

Herkimer County

Herkimer County

Montgomery County

Original county

Genesee County

Oneida, Onondaga

Montgomery County

Dutchess County

Original county

Albany County

Original county

Orange County

Clinton, Herkimer, Montgomery

Albany County

Albany, Otsego

Tompkins, Steuben, Chemung

Cayuga County

Ontario County

Original county

Ulster County

Montgomery County

Cayuga, Seneca

Original county

Washington County

Albany, Charlotte

Ontario, Seneca

Original county

Genesee County

Ontario, Steuben